Border Fx is definitely one of the best free plugins designed to be integrated into both Apple Aperture 3 and iPhoto.

The task of this software is actually very simple but extremely useful. In fact, it allows you to export your photos using text effects, watermarks, custom frames, special effects and much more.

Its use is very simple! Once the package is installed, and can be downloaded from the official website, just highlight your photo -> click on the right mouse button -> select "export + fx border."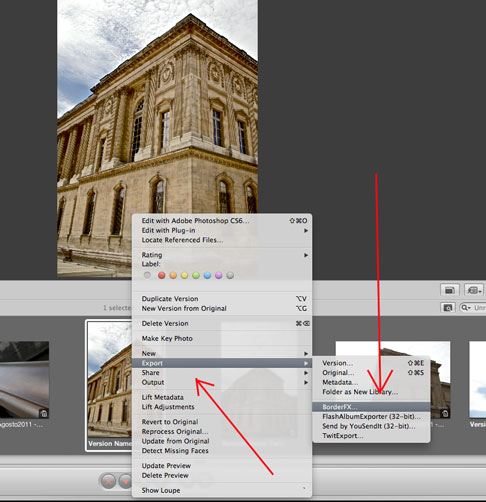 At this point it will open a window where you can perform all the operations we need!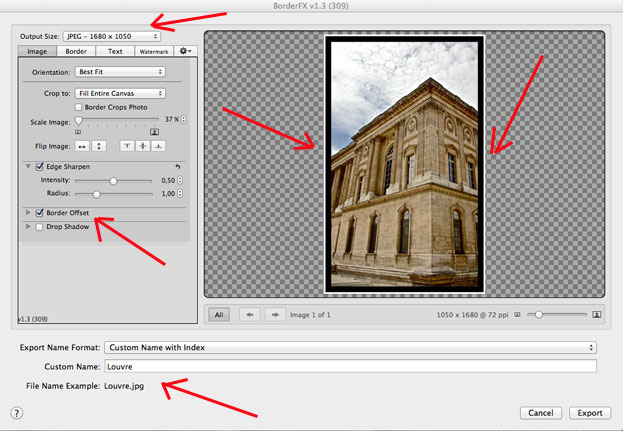 The first panel, called "Image", has various functions including a "border offset" if you want to assign a frame out of the picture, just like a painting. A "output size" to indicate which format you want to export once the editing is completed. A "scale image" to decide if and how you want to resize the image within a frame etc etc ...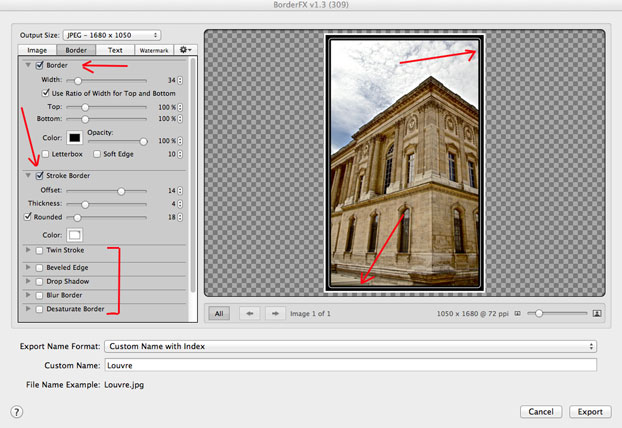 A second panel, called "Border", assigns the image also an inner frame relative to the first already created. And 'possible to decide, shape, size and effects such as opacity, rounded edges and much more!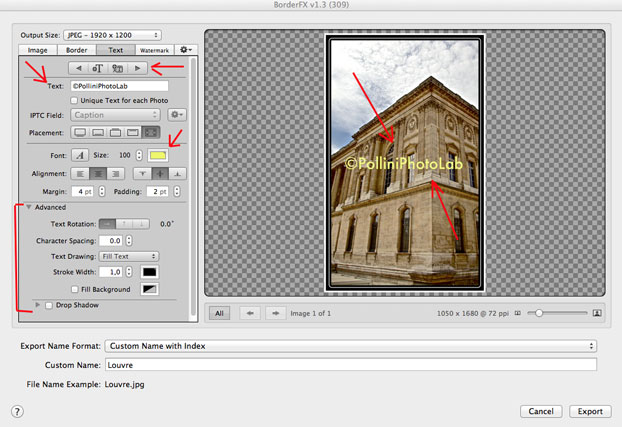 A third panel, called "Text", thanks to which you can enter the desired text in the image above selected deciding color, font, size, alignment, opacity, etc etc. ....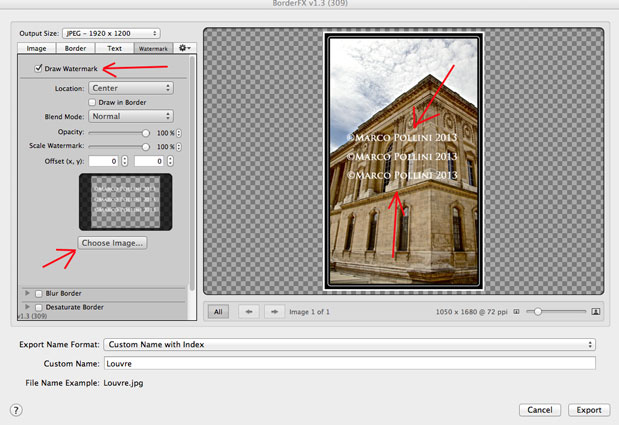 Finally, one last panel, called "Watermark", where you can enter your own copyright by pressing the "choose image" and choosing a specific file on your harddrive. You can also choose the size, opacity, position and size of this new feature.

Once you have completed your changes, simply click on "export", indicate a directory, file name, and you're done our image will have all our changes and will be immediately ready for sharing.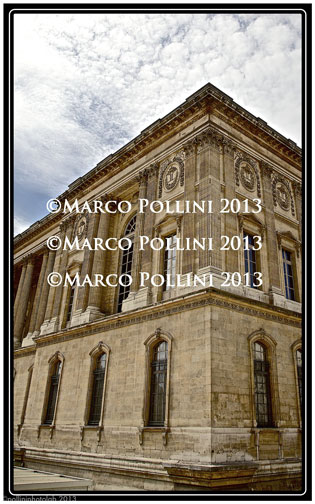 More info and download the installation package: https://www.iborderfx.com/

Good work!