(Immagini Canon Italia)
- ITA -
Questo piccolo grande flash a prima vista non sembra dare un contributo maggiore rispetto a quello integrato sulla maggior parte delle fotocamere Canon Eos, in realtà non è così.
Il Canon Speedlite 270 EX II, è uno strumento molto versatile, anche se non professionale, che può certamente dare un contributo interessante alle vostre fotografie di interni e non. Questo è dovuto principalmente ad un numero guida di 27, una testa direzionabile verso l'alto ed una ricarica molto silenziosa. E' quindi possibile scattare fotografie utilizzando la tecnica della luce di rimbalzo, ad esempio, con una parete o uno schermo riflettente.
Naturalmente ciò fa cambiare notevolmente il risultato finale, permettendo così di avere immagini con una luminosità molto più morbida e d'effetto.
Ecco le sue caratteristiche principali:
- Copertura lunghezza focale: 28, 50 mm
- Controllo automatico dell'esposizione: E-TTL II / E-TTL
- Step manuali con incrementi di 1/3
- Compensazione dell'esposizione impostabile da fotocamera
- Utilizzabile come flash slave wireless
- Movimento del flash da 0°, 60°, 75° a 90°
- Tempo di ricarica minimo 3,9 secondi
- Piedino di montaggio in metallo
- Da 4 ad 8 funzioni personalizzate
- Dimensioni 65,8 x 65,2 x 77 mm
- Peso 155 g
- Prezzo circa 180 euro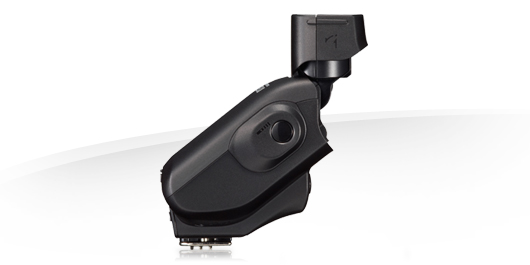 (Immagini Canon Italia)


- ENG -
This great little flash at first glance does not seem to make a greater contribution than the one integrated on most Canon EOS, in reality it is not.
The Canon Speedlite 270 EX II is a very versatile tool, although not professional, that can certainly make an interesting addition to your interior photographs or not. This is mainly due to a guide number of 27, a directional head up and charging very quiet. E 'can then take photographs using the technique of light bounce, for example, with a wall or a reflective screen.
Of course, this is greatly changing the end result, allowing it to get images with a brightness much softer and effect.
Here are its main features:
- Covering focal length: 28, 50 mm
- Automatic exposure control: E-TTL II / E-TTL
- Step manual in 1/3
- Exposure compensation can be set from the camera
- Can be used as a wireless slave flash
- Movement of the flash from 0 °, 60 °, 75 ° to 90 °
- Charging time 3.9 seconds minimum
- Mounting foot metal
- From 4 to 8 Custom Functions
- Dimensions 65.8 x 65.2 x 77 mm
- Weight 155 g
- Price 180 €