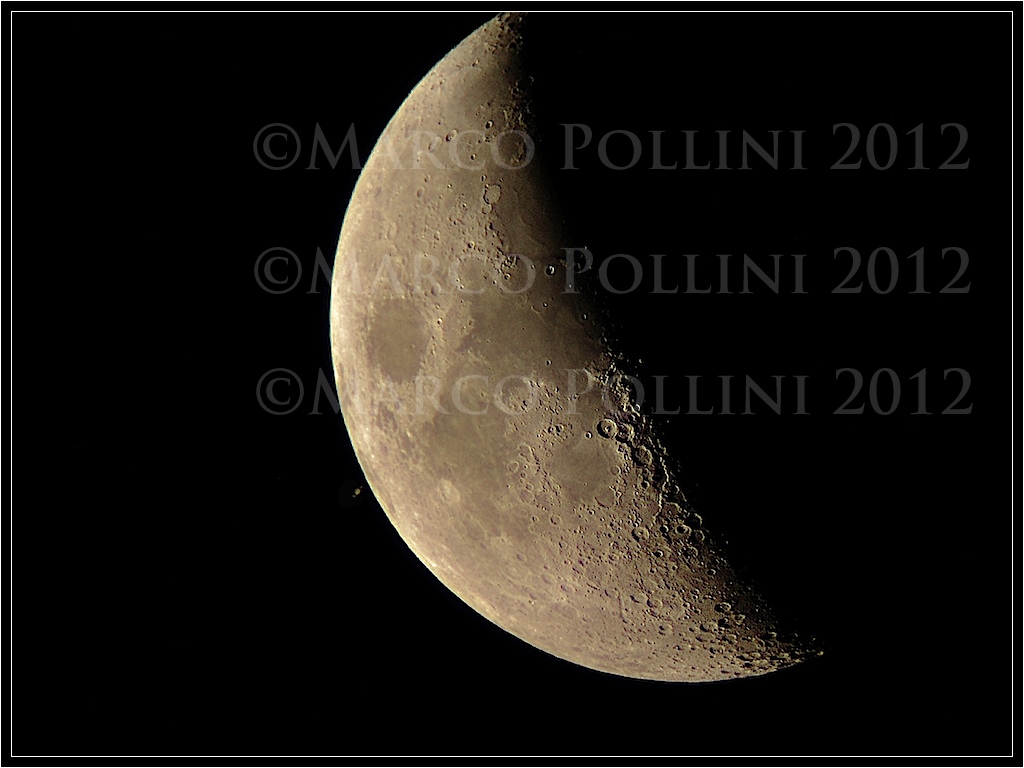 (Moon vs Saturn ©Marco Pollini image property)
- ITA -
Volete osservare la Luna come non avete mai fatto? Questo è il momento adatto!
Ogni 27,32 giorni (mese siderale) la Luna compie un'orbita completa intorno alla Terra.
Quest'orbita non ha un'orientamento stabile, bensì variabile e soggetto a precessione. Questo vuol dire in primis che il suo viaggio segue una forma ellittica, avvicinandosi ed allontanandosi dalla Terra, contemporaneamente essa stessa ruota intorno al suo asse. Il punto più vicino e più lontano dell'orbita sono rispettivamente il perigeo e l'apogeo.
Il 12 luglio, il 10 agosto ed infine il 9 settembre, il nostro satellite sarà più vicino e dunque più grande del 30% rispetto al normale.
Un'occasione davvero ghiotta per tutti gli amanti dell'astrofotografia e della natura!
Ulteriori info circa la Luna si possono trovare sul sito della Nasa all'indirizzo:
https://moon.nasa.gov/home.cfm
- ENG -
Do you want to look at the Moon like you've never done? This is a good time!
Every 27.32 days (sidereal month) the moon makes one complete orbit around the Earth.
This orbit does not have an orientation stable, but variable and subject to precession. This means first and foremost that his trip follows an elliptical shape, approaching and moving away from the Earth, at the same time it rotates around its own axis. The nearest and farthest point of the orbit are respectively the apogee and perigee.
On July 12, August 10 and September 9 Finally, the Moon will be closer and therefore larger by 30% than normal.
A truly greedy for all lovers of nature and astrophotography!
More info about the moon can be found on NASA's website at:
https://moon.nasa.gov/home.cfm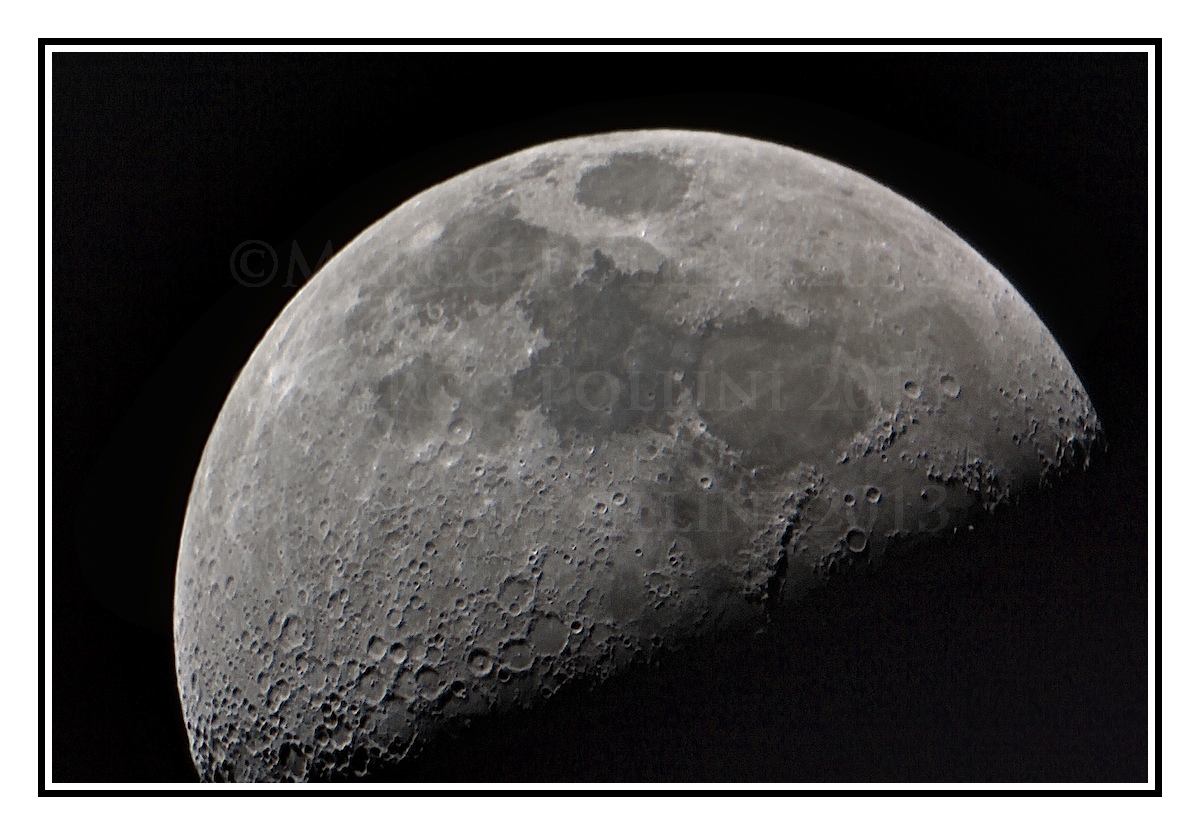 (Moonlight ©Marco Pollini image property)