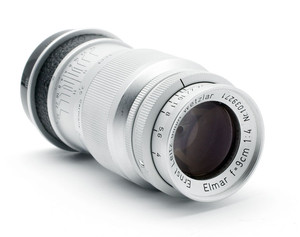 (Immagine proprietà Leica)
- ITA -
Questo Leica Elmar 90mm f/4 è stato uno degli obiettivi più usati e di maggior successo tra il il 1954 ed il 1968, vediamo le sue caratteristiche.
Il rivestimento del barilotto è in ottone cromato, la sua robustezza e la qualità costruttiva sono davvero ottime! Anche a distanza di tantissimi anni, questo obiettivo è in grado di restituire immagini davvero piacevoli e qualitativamente spettacolari in particolar modo ad aperture come f/11 o f/16, dove i contorni sono più morbidi.
Ad aperture più grandi, al contrario, i soggetti presentano un contrasto molto più elevato con una nitidezza molto buona!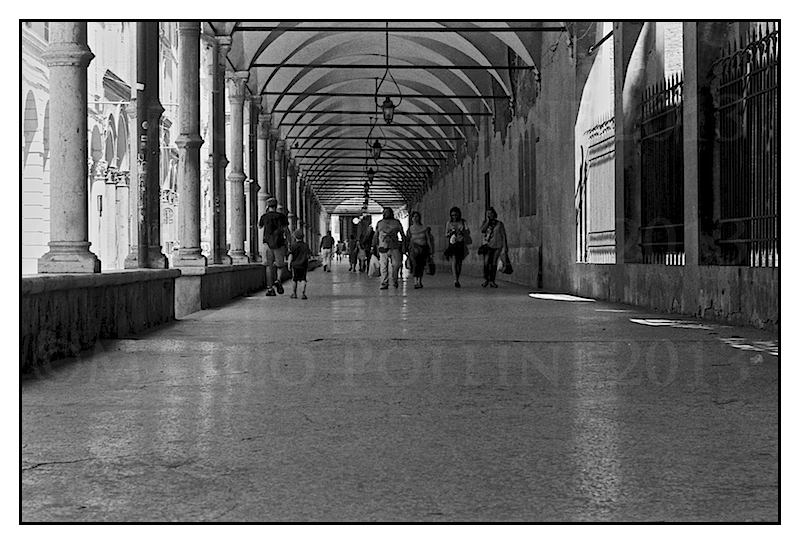 (Immagine proprietà ©Marco Pollini 2013, all rights reserved)
Le lenti di questa tipologia, prodotte, sono circa 79.605, anche in modalità rientrante, quest'ultima non utilizzabile su Leica M8 o Leica M9.
La configurazione è composta da 4 lenti in 3 gruppi con una apertura del diaframma che va da f/4 a f/32.
La minima distanza di messa a fuoco è di 1 m e possiede un'angolo di campo pari a 27 gradi.
La straordinaria compattezza e robustezza di questo obiettivo sono uniche come unico è il marchio Leica. Durante il trasporto quasi non ci si accorge di possedere un 90mm pronto per lo scatto!
Consigliabile, per tutti coloro i quali venissero in possesso di un esemplare a vite, munirsi di apposito adattatore ad anello per modelli M con selettore automatico della cornice. Ciò permetterà senz'altro all'utente finale un maggior controllo della messa a fuoco e dell'inquadratura al momento dello scatto senza distrazioni dovute alla selezione manuale tramite leva di controllo.
Molto utile, infine, la versione con occhiali per tutte le fotocamere non in possesso di cornice adeguata all'interno del proprio mirino.
Monta filtri del tipo E39.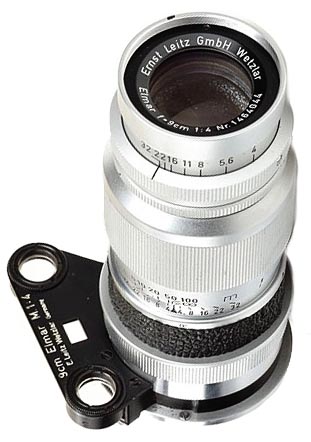 (Immagine proprietà Leica)


- ENG -
This Leica Elmar 90mm f / 4 was one of the objectives most used and most successful between 1954 and 1968, we see its features.
The coating of the barrel is chrome-plated brass, its robustness and build quality are very good indeed! Even after many years, this objective is capable of returned images really pleasant and qualitatively spectacular especially at openings as f/11 or f/16, where the contours are softer.
For larger openings, on the contrary, the subjects have a much higher contrast with a very good sharpness!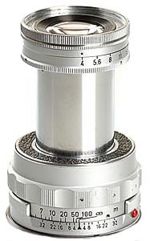 (Image Leica cameras)

The lenses of this type, produced, are about 79 605, also in reentrant mode, the latter is not usable on Leica Leica M8 or M9.

The configuration is composed of four lenses in three groups with an aperture which ranges from f / 4 to f/32.

The minimum focusing distance is 1 m and has an angle within the range of 27 degrees.

The extraordinary compactness and robustness of this goal are as unique as unique is the Leica brand. During transport, you'll hardly notice that You have a 90mm ready to fire!

Recommended for all those who were in possession of a copy screw get a proper adapter ring for M models with automatic frame. This will certainly end user greater control of focus and framing when shooting without distraction due to manual selection by joystick control.

Very useful, finally, the version with glasses for all cameras do not possess adequate frame within your viewfinder.

Filters of the type E39.