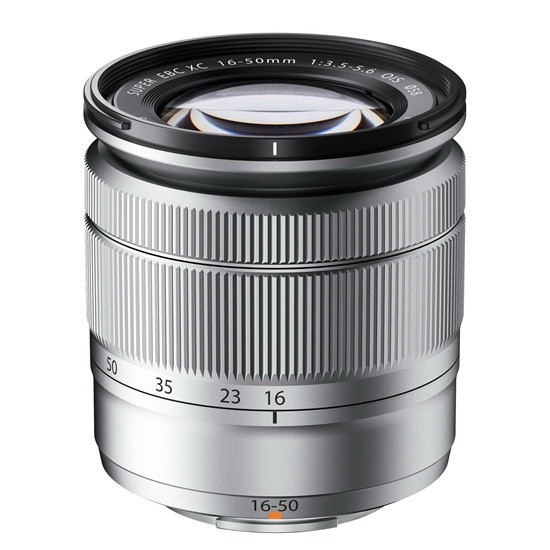 (Picture proprety Fujifilm)
- ITA -
Questo obiettivo Fujinon, arricchisce un gruppo di livello professionale come quello relativo alla serie X, parliamo del Fujinon XC 16-50mm f/3.5-5.6 OIS.
Novità di quest'anno, anche in kit con la nuova Fujifilm X-M1, questa lente consente di avere più lunghezze focali in un corpo molto contenuto e costituito da materiali di pregio.
Considerando il fattore di moltiplicazione di sensori X-Trans Mos di Fuji, potremo partire da un'ottimo 24mm grandangolare, per le nostre riprese naturalsitiche e paesaggistiche, fino ad un teleobiettivo standard a 76mm.
I suoi punti di forza sono la qualità delle immagini, un peso molto contenuto, stabilizzazione ottica per scatti nitidi e senza micromosso.
Questo obiettivo è costituito da:
- 12 elementi in 10 gruppi, non solo, abbiamo 3 lenti asferiche ed infne un ulteriore elemento a bassa dispersione.
- L'angolo di campo varia da 83.2° a 16mm, fino a 31.7° alla focale massima di 50mm.
- L'apertura minima è di f / 22 mentre la massima è a f / 3.5-5.6, non luminosissimo rispetto agli altri suoi fratelli della stessa serie.
- Il numero delle lamelle del diaframma sono 7
- Peso 195g
- Dimensioni: 62.6 mm x 65.2 mm quando si trova a 16mm, a 50mm invece 62.6 mm x 98.3mm
- Supporta filtri da 58mm


- ENG -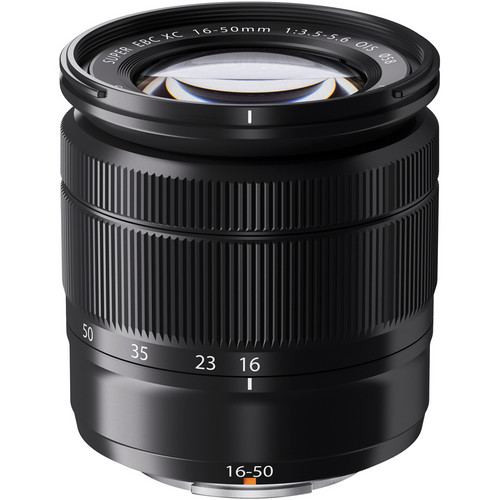 (Picture proprety Fujifilm)
This Fujinon lens, enriches a group of professional level as that relating to the X series, we talk about the XC Fujinon 16-50mm f/3.5-5.6 OIS.
New this year, even in a kit with the new Fujifilm X-M1, this lens allows you to have multiple focal lengths in a body and made ​​up of very low quality materials.
Considering the multiplication factor of sensors Fuji X-Trans Mos, we can from an excellent 24mm wide-angle, for our shoot naturalsitiche and landscape, up to a standard telephoto lens to 76mm.
Its strengths are the quality of the images, a very low weight, and optical image stabilization for sharp shots without blur.
This objective is constituted by:
- 12 elements in 10 groups, not only that, we Thesec 3 aspherical lenses and an extra low dispersion element.
- The angle of view varies from 83.2 ° to 16mm, up to 31.7 ° at the maximum focal length of 50mm.
- The minimum aperture is f / 22 and the maximum is f / 3.5-5.6, not very bright compared to his other brothers of the same series.
- The number of aperture blades are 7
- Weight 195g
- Dimensions: 62.6 mm x 65.2 mm when is 16mm to 50mm instead of 62.6 mm x 98.3mm
- Supports 58mm filters