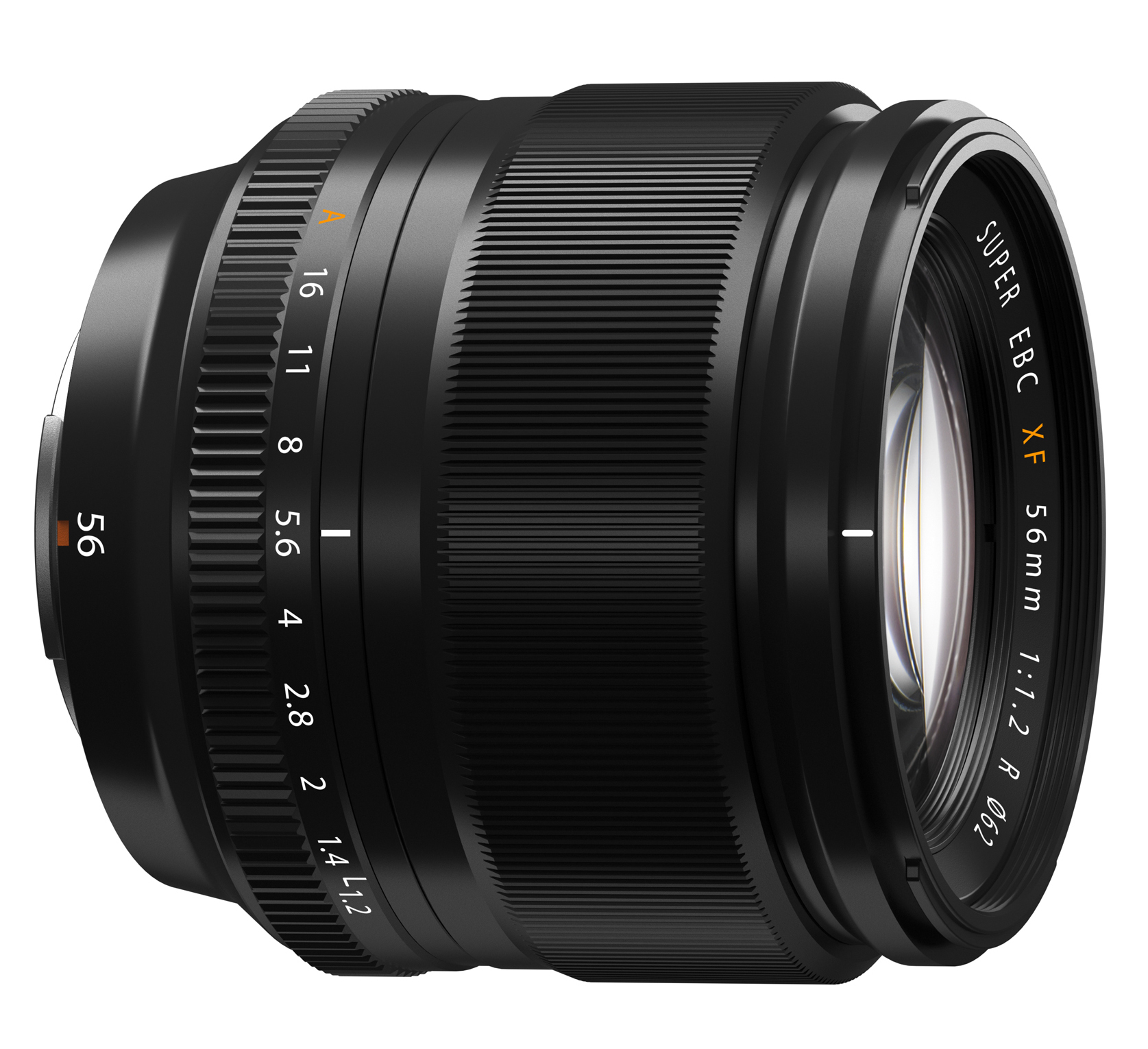 - ITA -
Fujifilm XF 56mm f/1.2 R, obiettivo superlativo, in particolar modo per quanto riguarda i ritratti!
La sua focale, in formato 35mm, si trasforma in un 85mm super luminoso, f/1.2, con una nitidezza davvero straordinaria.
Completamente integrato sia nel design che nella manovrabilità, con tutte le fotocamere aventi attacco a baionetta XF. Inoltre, il barilotto è composto da 11 elementi in 8 gruppi.
Per contrastare aberrazioni cromatiche e lens flare, sono state inserite anche due elementi Extra-low Dispersion ed un elemento asferico. Questo per garantire il massimo della resa possibile.
L'angolo inquadrato è equivalente a 28,5° mentre il massimo ingrandimento possibile è di 0.09x.
Altre caratteristiche interessanti:
- Massima apertura f/1.2
- Minima apertura f/16
- Diaframma a 7 lamelle
- Dimensione filtro 62mm
- Dimensioni barilotto 73.2mm x 69,7 mm
- Peso 405 g
- Prezzo 900 euro circa


- ENG -
Fujifilm XF 56mm f/1.2 R, objective superb, especially as regards the portraits!
Its focal length in 35mm format, it turns into a 85mm super bright, f/1.2, with a truly extraordinary sharpness.
Fully integrated in both design and maneuverability, with all cameras with bayonet XF. Furthermore, the barrel is composed of 11 elements in 8 groups.
To combat chromatic aberrations and lens flare, were also included two extra-low dispersion elements and an aspherical lens element. This is to ensure the highest yield possible.
The angle of view is equivalent to 28.5 ° while the maximum possible magnification is 0.09x.
Other interesting features:
- Maximum aperture f/1.2
- Minimum aperture f/16
- 7 diaphragm blades
- Filter Size 62mm
- Dimensions 73.2mm x 69.7 mm barrel
- Weight 405 g
- Price about € 900