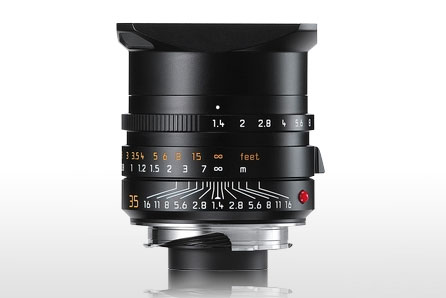 (Immagine proprietà Leica)
- ITA -
Il LEICA SUMMILUX-M 35 mm f/1.4 ASPH è sicuramente una delle scelte più gettonate da parte dei nuovi utenti di questo marchio. L'acquisto di questo obiettivo insieme ad un corpo macchina M fa sicuramente riscoprire sensazioni di scatto proprie dei più grandi fotografi di strada.
Questo aggiornamento è molto interessante perchè oltre a consolidare una resa dell'immagine perfetta e molto definita insieme ad un corpo solido e compatto, aggiunge un elemento importante, un elemento flottante.
Le lenti che si trovano dietro il diaframma possono muoversi modificando la loro posizione rispetto a quelle poste anteriormente, permettendo, così, di ottenere una messa a fuoco molto precisa anche in condizioni difficili.
Lo schema ottico si rivela ottimo sia per fotocamere analogiche e sia per quelle digitali della serie M, permettendo l'utilizzo universale su ogni tipo di telemetro.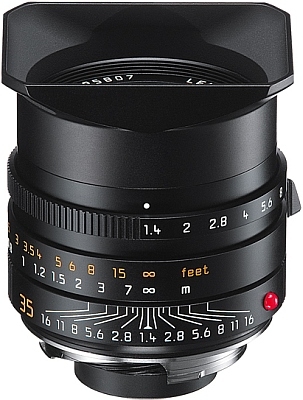 (Immagine proprietà Leica)
Vediamo dunque le caratteristiche principali:
- Focale 35.6 mm
- 9 lenti in 10 gruppi
- Angolo di campo 63°, 54°, 37°
- Distanza di messa a fuoco da 0.7 m all'infinito
- Numero delle lamelle 9
- Massima apertura f/1.4
- Minima apertura f/16
- Attacco a baionetta serie M
- Peso circa 320g
- Diametro 56 mm
- Costo circa 4.500,00 euro


- ENG -
The LEICA SUMMILUX-M 35 mm f/1.4 ASPH is certainly one of the most popular choices on the part of new users of this brand. The purchase of this lens in conjunction with a camera body M is definitely shooting their rediscover sensations of the greatest street photographers.
This update is very interesting because in addition to consolidating imaging performance perfect and very defined along with a solid and compact, adds an important element, a floating element.
The lenses that are located behind the diaphragm can move by changing their position with respect to those items before, allowing you to obtain a very accurate focusing even under difficult conditions.
The optical scheme turns out to be great for both analog cameras and both the digital M-series, allowing universal use on all types of rangefinder.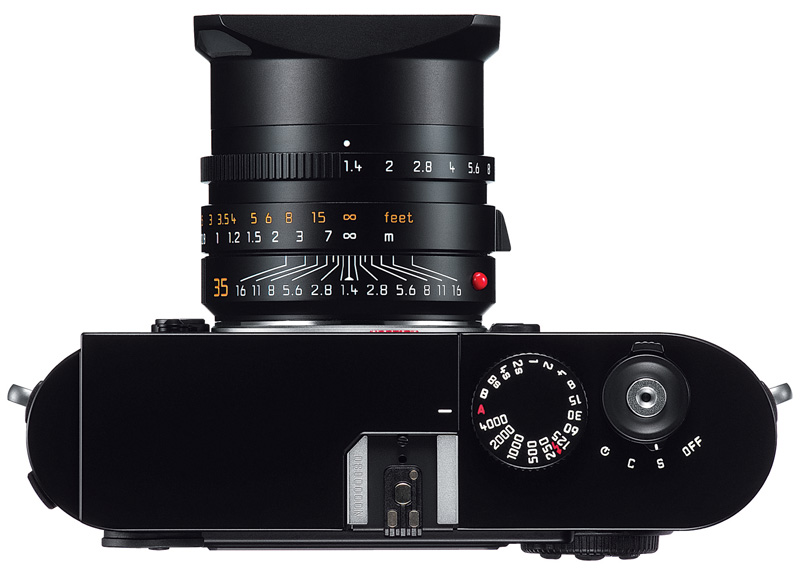 (Image Leica cameras)

Thus we see the main characteristics:

- 35.6 mm Focal

- 9 elements in 10 groups

- Angle 63 °, 54 °, 37 °

- Distance of focus from 0.7 m to infinity

- Number of blades 9

- Maximum aperture f/1.4

- Minimum aperture f/16

- Bayonet M-Series

- Weight approx 320g

- Diameter 56 mm

- Cost about 4500.00 €