What makes Photoshop a program very complete and unique, is the ability to personalize and enrich it with new functionalities and features. Among these are certainly the brushes or brushes.
There are so many types to suit every budget, from simple editing of a face full change of a considerable part of your image with something different.
You can make the work worthy of any professional graphic design studio to your home through a variety of brushes, traceable and mostly downloadable free of charge from the web.
Well, how to install these resources within the program so you can use them? E 'can also delete the ones you no longer use?
Nothing could be simpler!
The files usually occur as compressed packages in. Within a zip file with the extension ". Abr" and a text file which lists credentials and how to install.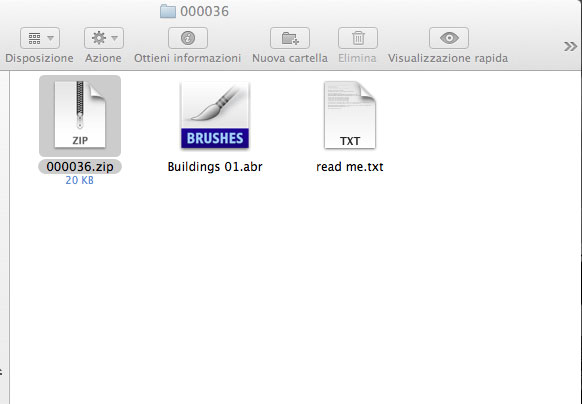 In order to allow Photoshop to be able to view this brush, you must select

Brush tool -> selector brushes

Within this additional window in the upper right you can see an icon "wheel."

Selecting this will activate a very long drop down menu with several options, what interests us is called as

"Load Brushes"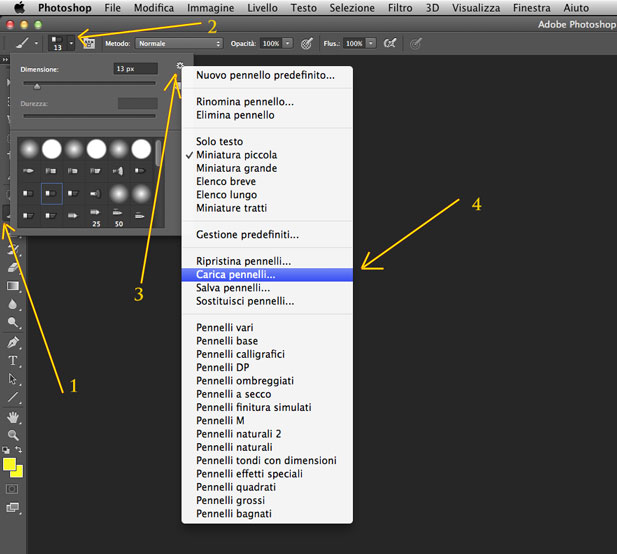 At this point you just have to select the directory in our file and load it into the program. It will be immediately available for use!

To delete a brush previously installed simply log into the directory including the package relating to Photoshop and find the folder

.. / Photoshop / Presets / Brushes

select the file you want to delete and delete it permanently!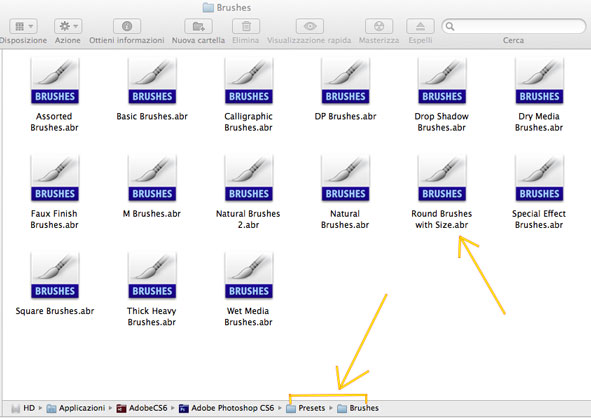 Of course it is possible, at this point, say that with the same procedures with which we delete the files. Abr, we can also insert them, thus finding a new and parallel installation method of the brushes inside Photoshop!

Good work!