- ITA -
Fujifilm hs10, nata per dare prestazioni da reflex digitale in un corpo compatto e dal costo non proibitivo.
Parliamo di una fotocamera dove il punto di forza è lo zoom estremamente versatile, un 24-720 mm in formato 35 mm, 30x ed un sensore da 10 Mpx BSI CMOS.
Certamente, non siamo di fronte ad un corpo di ultimissima generazione ma possiamo affermare con certezza che la hs10 può dare buone soddisfazioni, a coloro i quali vogliono affacciarsi al mondo fotografico, con qualità ed ad un costo accessibile.
Molto buona la possibilità di utilizzare uno stabilizzatore dell'immagine in triplice formato, sensor shift IS, high ISO IS, Digital IS, oramai indispensabile in particolar modo durante uno scatto a lunghe focali.
Caratteristica molto interessante è anche l'ottimo schermo LCD da 3" ad angolazione variabile e ad alta risoluzione!
Inoltre:
- Ripresa full HD a 1080p, 1000 fps ed audio stereo
- Mirino elettronico con sensore rilevazione occhio
- Moltissime modalità di scatto come da tradizione Fuji
- Files in formato raw e jpg
- Scatti a raffiche di 10 fps
- Porta mini HDMI per riproduzioni esterne
- Memorie SD ed SDHC
- Modalità live view
- Peso circa 665g
- Dimensioni 131 x 91 x 126 mm
- Prezzo circa 450 euro

- ENG -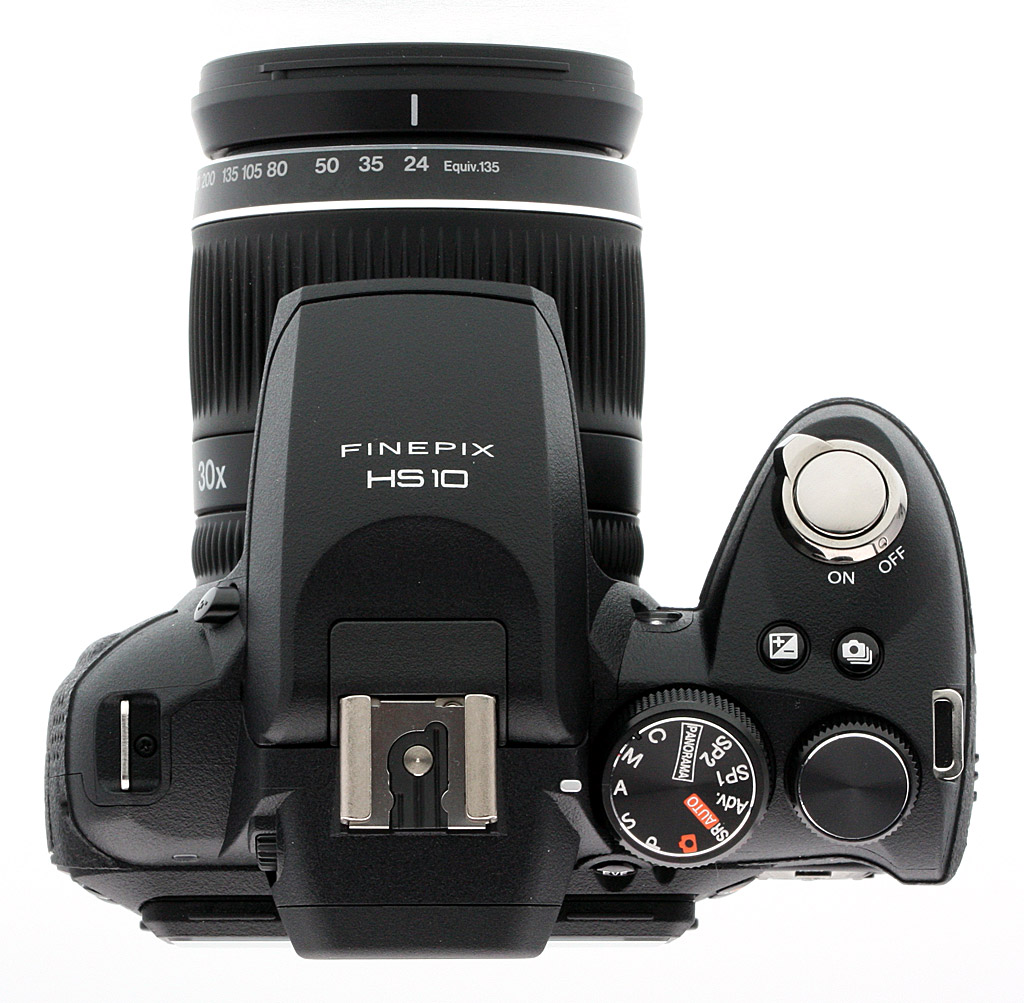 Fujifilm hs10 , created to give performance digital SLR in a compact body and the cost is not prohibitive.
We are talking about a camera where the strength is extremely versatile zoom , a 24-720 mm in 35 mm format , 30x and a 10 megapixel BSI CMOS sensor .


Of course , we are not faced with a body of the latest generation , but we can say with certainty that the hs10 can give good satisfaction , to those who want to enter the photographic world , with quality and at an affordable cost .


Very good possibility of using a stabilizer in triple size , sensor shift IS, high ISO IS , Digital IS, now indispensable especially during a shot at long focal lengths.


Very interesting feature is the excellent LCD screen 3 " Vari-angle and high resolution !


In addition :


- Resumption of full HD 1080p , 1000 fps and stereo audio


- Electronic viewfinder with eye sensor detection


- Lots of shooting modes as usual Fuji


- Files in raw and jpg


- Click to gusts of 10 fps


- Mini HDMI port for external reproductions


- SD Memory Cards and SDHC


- Live View Mode


- Weight about 665g


- Dimensions 131 x 91 x 126 mm


- Price 450 €