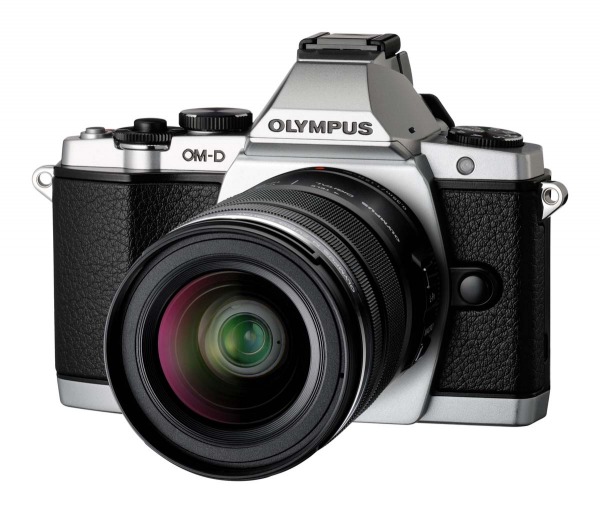 (Images proprety Olympus)
- ITA -
Presentiamo qui la scheda tecnica della splendida Olympus Om-D E-M5, vediamo insieme le caratteristiche più importanti.
- Prima di tutto il mirino elettronico totalmente nuovo e rivoluzionato con nuove caratteristiche. Ora, tramite sensore, è possibile attivarlo al semplice avvicinamento dell'occhio, inoltre impostazioni e regolazioni possono essere comandate direttamente tramite mouse.
- Autofocus, che secondo la casa produttrice, pare essere il più veloce in commercio, ha 35 punti di messa a fuoco, inseguimento 3D e prestazioni elevate anche in condizioni di luce scarsa.
- Design rinnovato e corpo macchina adattato in modo da resistere ad ogni agente atmosferico come polvere, pioggia, caldo intenso o freddo. La struttura in lega di magnesio assicura robustezza contro gli urti.
Le specifiche sono le seguenti:
- Sensore Live Mos 4/3" da 16.1 Mpx con sensore colori primari
- Piena risoluzione da 17.2 Mpx
- Processore immagini TruePic VI
- Mirino elettronico a 1440 K punti
- Stabilizzatore dell'immagine sul sensore con movimenti orizzontali e verticali
- Sistema di messa a fuoco a 35 punti
- Misurazione esposimetrica TTL a piena apertura
- Sensibilità ISO da 200 a 25.600
- Tempi di posa da 1/4000 di sec a 60 sec
- Velocità massima di scatto 9 fps
- Flash integrato
- Monitor OLED da 3" orientabile
- Formati raw + jpg
- Video HD 1920 x 1280 Mov
- Memorie SD SDHC, SDXC, UHS-I
- Dimensioni 121.0 x 89.6 x 41.9 mm
- Peso 425g con batteria
- Prezzo circa 900 euro solo corpo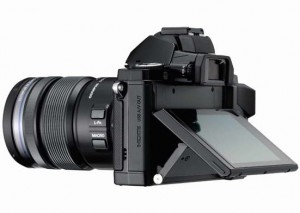 (Images proprety Olympus)


- ENG -
Here we present the technical sheet of the wonderful Olympus OM-D E-M5, let us see the most important features.
- First of all the electronic viewfinder completely new and revolutionized with new features. Now, by sensor, you can enable the simple approach of the eye, also settings and adjustments can be controlled directly using the mouse.
- Autofocus, which according to the manufacturer, it seems to be the fastest on the market, has 35 points of focus, 3D-tracking and high performance even in low light conditions.
- Design and refurbished camera body adapted to withstand any atmospheric agents such as dust, rain, intense heat or cold. The structure of magnesium alloy provides robustness against shocks.
The specifications are as follows:
- Live Mos sensor 4/3 "to 16.1 megapixel sensor with primary colors
- Full resolution 17.2 Megapixels
- TruePic VI image processor
- Electronic viewfinder to 1440 K points
- Image Stabilizer on the sensor with horizontal and vertical movements
- System Focus to 35 points
- Metering TTL full aperture
- ISO sensitivity from 200 to 25,600
- Shutter speeds from 1/4000 sec to 60 sec
- Maximum speed of 9 fps shooting
- Built-in flash
- OLED Monitor 3 "swivel
- Raw formats jpg +
- Video HD 1920 x 1280 Mov
- Memory Card SD SDHC, SDXC, UHS-I
- Dimensions 121.0 x 89.6 x 41.9 mm
- Weight 425g with battery
- Price about € 900 body only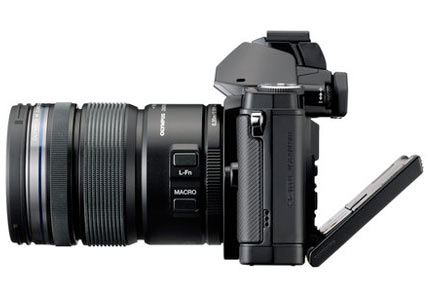 (Images proprety Olympus)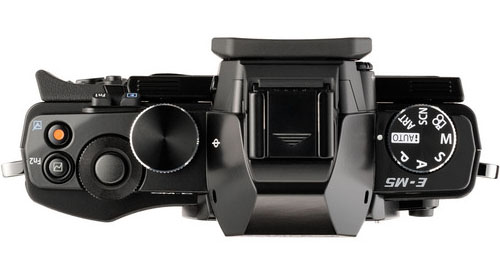 (Images proprety Olympus)