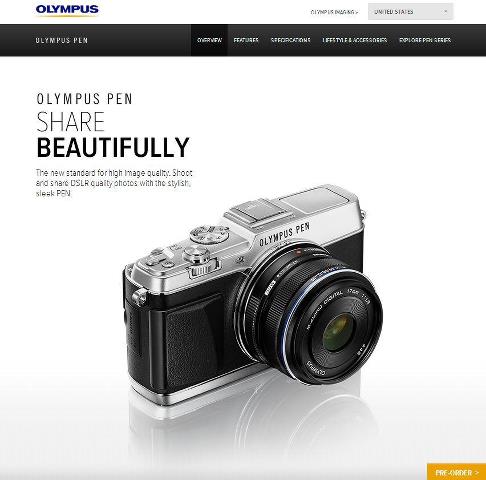 (Images proprety Olympus)
- ITA -
Ecco a voi..... Olympus Pen E-P5 con tutte le sue funzioni al dettaglio! Vediamo insieme le sue caratteristiche principali!
La prima è sicuramente il suo stile tutto nuovo ma retrò che ci riporta a vecchie glorie legate a questo marchio, la mitica Pen F.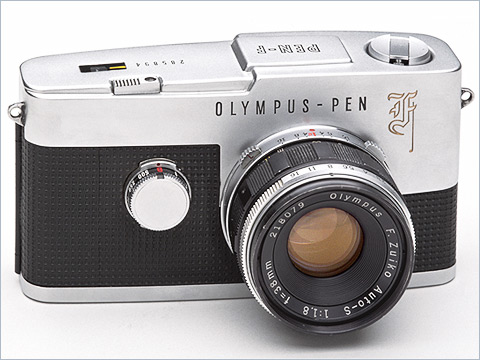 (Images proprety Olympus)
Naturalmente la tecnologia è andata avanti ed ora ci troviamo di fronte un'ottimo sensore micro 4/3 da 17.2 Mpx a piena risoluzione di dimensioni 17.3 x 13.0 mm.
In aggiunta l'ottimo processore d'immagine TruePic VI, un filtro Supersonic Wave Filter per la protezione del sensore da polvere ed agenti amosferici ed uno stabilizzatore d'immagine con movimento sia verticale che orizzontale danno un'idea di quale tipologia di fotocamera stiamo usando.
Sicuramente i fortunati possessori di questa E-P5 saranno immersi in un'altra epoca ma con dei mezzi fotografici all'avanguardia della tecnica come ad esempio il sistema di messa a fuoco a 35 punti sia in automatica che manuale.
Il sistema esposimetrico è a 5 modalità ed in particolare:
- Automatica programmata
- Priorità di diaframma
- Priorità di tempi
- Manuale
- Posa B
Dunque più modi per poter avere più o meno il pieno controllo della fotocamera!
25 programmi di ripresa, la possibilità di esposizione multipla, il live view ed una sensibilità ISO da 200 a 25.000 completano il quadro generale!
Ecco, dunque, le altre caratteristiche più importanti:
- Tempi di posa da 1/8000 di sec a 60 sec
- Modalità bulb fino a 30 minuti
- 5 tipologie di filtro art con relative variazioni
- Bilanciamento del bianco e braketing a 3 fotogrammi
- Otturatore sul piano focale
- Scatto continuo fino a 9 fps
- Flash integrato e controllo flash esterno anche via wireless
- Monitor LCD inclinabile da 3"
- Formati di registrazione Raw + Jpg
- Registrazione filmati Full HD a 1920 x 1080 p
- Editing d'immagini e connessione wi-fi
- View Finder aggiuntivo
- Dimensioni 122.3 x 68.9 x 37.2 mm
- Peso 380 g
- Prezzo circa 600 euro solo corpo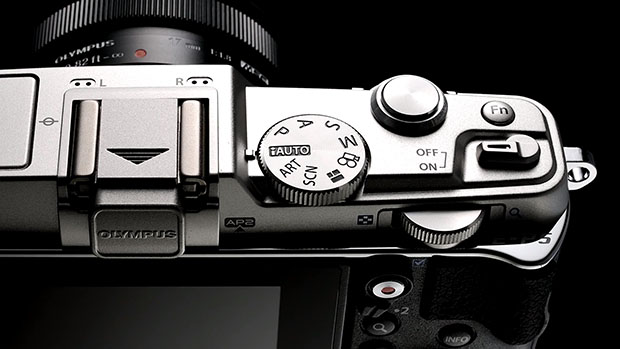 (Images proprety Olympus)


- ENG -
Finally, it's official! The new Olympus Pen E-P5 with all its functions to detail! Let's look at its main features!
The first is certainly his whole new style retro but that brings us back to old glories related to this brand, the legendary Pen F.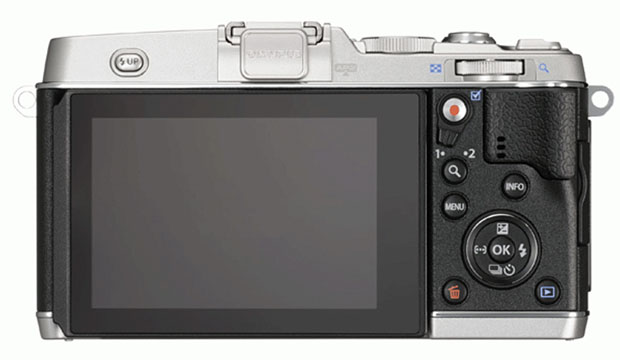 (Images proprety Olympus)
Of course, the technology has moved on and now we are facing a very good sensor micro 4/3 from 17.2 megapixel resolution at full size of 17.3 x 13.0 mm.

In addition to the excellent TruePic VI image processor, a filter Supersonic Wave Filter to protect the sensor from dust and agents amosferici and an image stabilizer with both vertical and horizontal movement give you an idea of ​​what type of camera we are using .

Surely the lucky owners of this E-P5 will be immersed in a different era but with photographic means state of the art such as the system of focus to 35 points in both automatic and manual.

The exposure system is in mode 5 and in particular:

- Automatic scheduled

- Aperture priority

- Shutter priority

- Manual

- Bulb

So many ways to have more or less full control of the camera!

25 scene modes, the possibility of multiple exposure, the live view and an ISO range from 200 to 25,000 complete the picture!

Here, then, the other most important features:

- Shutter speeds from 1/8000 sec to 60 sec

- Bulb mode up to 30 minutes

- Article 5 filter types and their variations

- White balance and row of exposures to 3 frames

- Focal-plane shutter

- Continuous shooting up to 9 fps

- Built-in flash and external flash control also via wireless

- Monitor tilt LCD 3 "

- Recording Formats RAW + Jpg

- Recording movies in Full HD 1920 x 1080 p

- Editing of images and wi-fi

- View Finder additional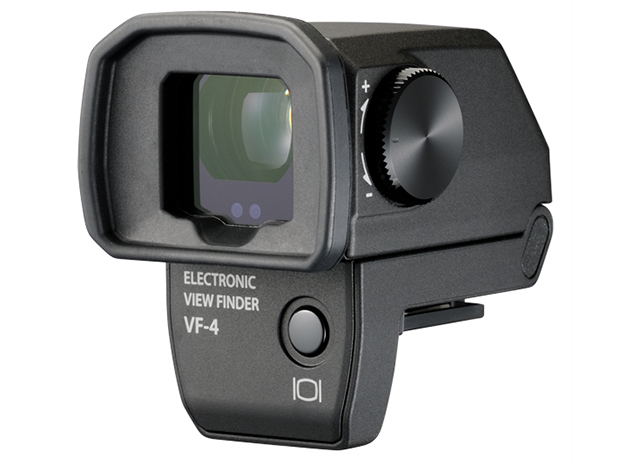 (Images proprety Olympus)


- Dimensions 122.3 x 68.9 x 37.2 mm

- Weight 380 g

- Price about € 600 body only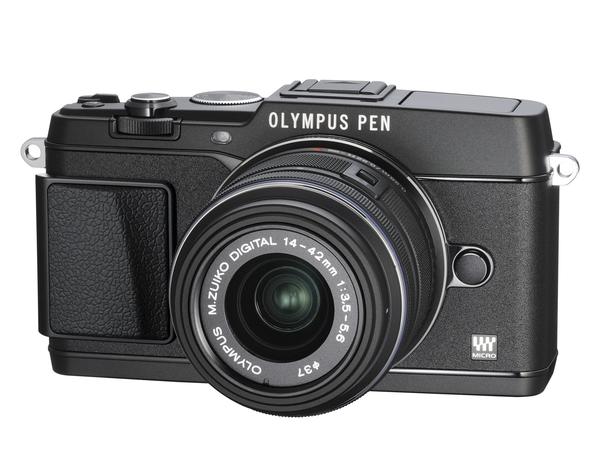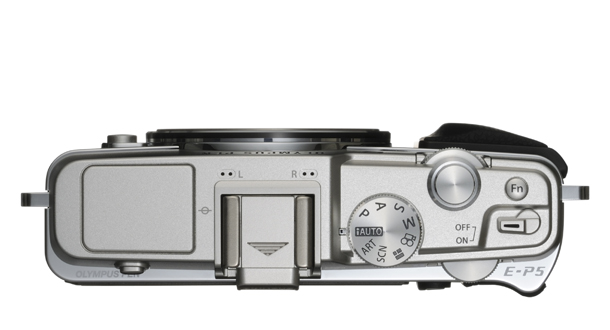 (Images proprety Olympus)