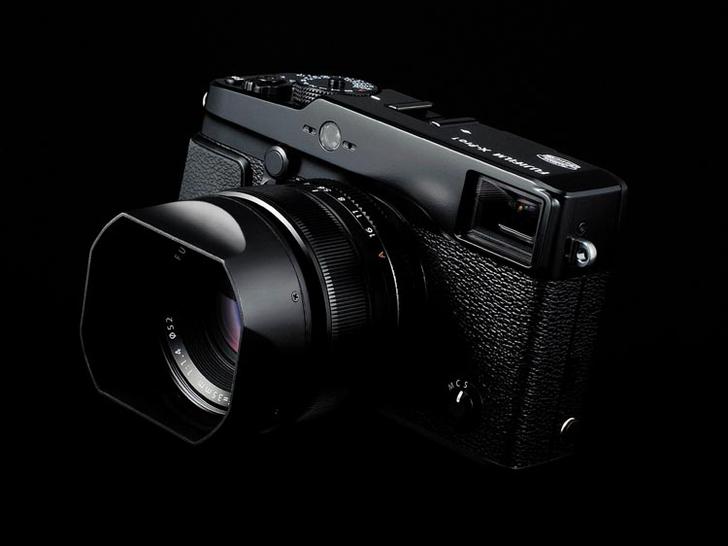 (Fujifilm picture copyright)
- ITA -
Nuovo aggiornamento software per la splendida X-Pro1 della Fujifilm, vediamo di cosa si tratta!
Oltre a confermare la compatibilità per l'obiettivo XF 56mm F1.2 R, con una migliore gestione della messa a fuoco automatica, il corpo macchina, ora, è stato predisposto anche per ricevere il nuovissimo XF 18-135mm F3.5-5.6 R LM OIS WR.
Per quanto riguarda quest'ultima lente, è stata modificata l'indicazione, sul diplay, relativa al tipo di diaframma utilizzato.
Il valore dell'apertura sul display durante uno zoom, utilizzando il pulsante di scatto, sarà uguale al valore osservato quanto si eseguirà la stessa operazione ma senza utilizzare il medesimo tasto.
La versione è la V 3.30 ed è disponibile, insieme a tutte le istruzioni per l'installazione all'indirizzo:
https://www.fujifilm.com/support/digital_cameras/software/firmware/x/xpro1/index.html
- ENG -
New software update for the wonderful X-Pro1 Fujifilm, we see what it is!
In addition to confirming the compatibility for the purpose XF 56mm F1.2 R, with better management of the auto focus, the camera body, now, has been prepared to receive the new XF 18-135mm F3.5-5.6 R LM OIS WR.
Regarding the latter lens, has changed the indication, on diplay on the type of diaphragm used.
The aperture value on the display during zooming, using the shutter button, it will be equal to the observed value than you will perform the same operation, but without using the same key.
The version is the V 3:30 and is available, along with all the installation instructions at:
https://www.fujifilm.com/support/digital_cameras/software/firmware/x/xpro1/index.html