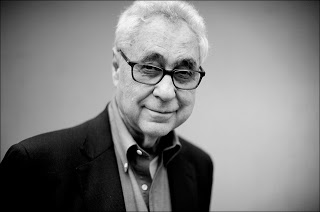 (Photo David Kregenow)
- ITA -
In occasione della splendida mostra, che si inaugurerà all'interno dell'Auditorium Parco della Musica a Roma, Elliott Erwitt e Gianni Berengo Gardin incontreranno il pubblico!
Il 18 novembre 2014, in collaborazione con Contrasto e Fondazione Forma per la fotografia, i due grandissimi fotografi parleranno della loro esperienza nel mondo del reportage e della loro amicizia, un legame stretto grazie ad un modo molto simile di intendere l'arte fotografica.
Tutti gli amanti di quest'arte potranno fare un viaggio nel passato, nel presente e nel futuro dello scatto ai sali d'argento! Niente software, niente ccd o processori, solo un meccanismo, quello della fotocamera analogica, l'occhio dell'autore e la grande esperienza nel cogliere l'attimo in ogni situazione.
Un'occasione unica per vederli insieme dal vivo!
Per info: https://www.auditorium.com/
- ENG -
At the splendid exhibition, which opens in the Auditorium Parco della Musica in Rome, Elliott Erwitt and Gianni Berengo Gardin meet the public!
On 18 November 2014, in collaboration with Contrast and Foundation Form for photography, the two great photographers talk about their experience in the world of journalism and their friendship, a close connection through a very similar way of understanding the art of photography.
All lovers of this art can take a trip into the past, present and future of the shot with silver salts! No software, no CCD or processors, only one mechanism, that of the analog camera, the eye of the author and vast experience in capturing the moment in every situation.
A unique opportunity to see them together live!
Info: https://www.auditorium.com/