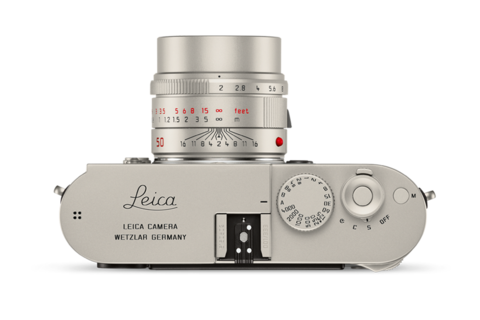 (Image property Leica cameras)
- ITA -
L'edizione speciale della splendida Leica M-P è finalmente in arrivo!
Il modello typ 240 si arricchisce di una nuova edizione limitata dove calotta, fondello e comandi sono completamente in titanio.
Saranno solo 333 gli esemplari accompagnati da due splendide ottiche, un Summicron-M 28 mm f/2 ASPH e un Leica APO-Summicron-M 50 mm f/2 ASPH, anch'essi in titanio.
Il metallo è stato lavorato e rivestito da uno speciale smalto trasparente che protegge maggiormente tutti i corpi macchina e gli obiettivi da danni e usura.
Prezzo, per ora, in dollari di 22,900 e in pre ordine nello store Leica Miami.
Per ulteriori info è possibile visitare il sito ufficiale all'indirizzo: Leica M-P Titanium


- ENG -
The special edition of the beautiful Leica M-P is finally coming!
The model typ 240 is enhanced by a new limited edition where the cap, back and commands are completely made of titanium.
Only 333 copies will be accompanied by two beautiful optics, a Summicron-M 28 mm f / 2 ASPH and a Leica APO-Summicron-M 50 mm f / 2 ASPH, also made of titanium.
The metal was processed and coated with a special transparent glaze that protects most all camera bodies and lenses from damage and wear.
Price, for now, in dollars and 22,900 in pre order in the
Miami Leica store
.
For more info you can visit the official website at:
Leica M-P Titanium