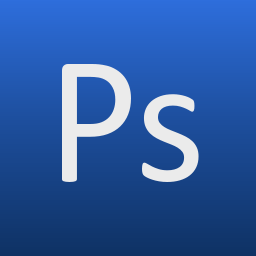 - ITA -
Photoshop è senza alcun dubbio il programma per eccellenza per quanto riguarda il fotoritocco digitale. Negli anni si è consolidato come leader del settore e annovera alle sue spalle milioni di utenti sempre attenti ad ogni minimo cambiamento di versione o aggiornamento con plugin e tanto altro.
Ciò che intendo fare con questo spazio dedicato a questo fantastico programma, è dare una infarinatura di base su quali sono gli strumenti più comuni e più utilizzati in ambito fotografico, vedere come è strutturata l'interfaccia grafica e analizzare i trucchi di base più importanti per ottenere risultati professionali con le nostre fotografie con il minimo sforzo.
Nozioni, che credo debbano essere di interesse non solo del professionista ma anche di tutti coloro che intendono approfondire questo argomento senza avere paura che possa riguardare solo chi di questo programma ne fa un lavoro quotidiano.
I tutorials riguarderanno la versione CS4 e saranno strutturati, di volta in volta, anche grazie alle vostre segnalazioni, in tre particolari gruppi:
Interfaccia - regolazioni fotografiche - produzione e stampa
Photoshop CS4 è un marchio di proprietà della Adobe Systems Incorporated.


- ENG -
Photoshop is undoubtedly the program for excellence in digital photo editing. In the years has established itself as a leader in the industry and includes behind him millions of users are always attentive to the slightest change of version or update with plugin and more.
What I intend to do with this space dedicated to this fantastic program, is to give a smattering of basic of which are the most common and most used in photography, see how it is structured graphical interface and analyze the most important basic tricks get professional results with our photographs with minimal effort.
Notions, which I think should be of interest not only professional but also of all those who wish to explore this topic without fear that it will affect only those of this program makes it a daily work.
The tutorials cover version CS4 and will be structured, from time to time, also thanks to your suggestions, in three particular groups:
Interface - camera adjustments - production and printing
Photoshop CS4 is a trademark of Adobe Systems Incorporated.