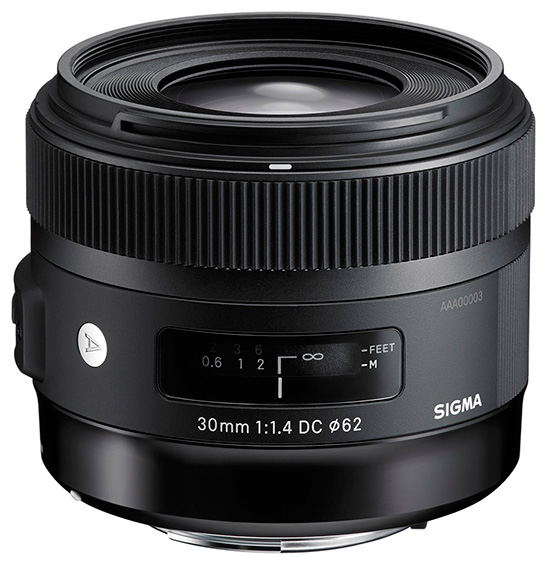 Sigma images property
- ITA -
Il Sigma 30mm f/1.4 EX DC HSM è finalmente utilizzabile anche con attacchi Pentax e Sony.
Anche gli utilizzatori di questi due grandi marchi saranno in grado di accedere alle funzionalità ed alla qualità di quest'ottica dalle prestazioni sicuramente elevate.
Vediamo in dettaglio le carattertistiche principali:
- L'ottica è stata progettata esclusivamente per fotocamere con sensori APS-C.
- Effetto sfuocato molto evidente e gradevole.
- Riduzione delle aberrazioni cromatiche al minimo grazie anche a due lenti asferiche in grado di annullare o quasi la curvatura delle lenti.
- 9 elementi in 8 gruppi.
- Angolo di ripresa 50,7°
- Distanza minima di messa a fuoco 30 cm.
- 9 lamelle per il diaframma.
- Apertura massima f/1.4
- Apertura minima f/16
- Dimensioni 74.2mm x 63.3mm
- Peso 435 g
- ENG -
The Sigma 30mm f/1.4 EX DC HSM is finally attacks can also be used with Pentax and Sony. Even users of these two great brands will be able to access the features and quality of this light performance definitely high.
Let's see in detail the main characteristics:
- The lens is designed exclusively for cameras with APS-C sensors.
- Effect of focus very clear and pleasant.
- Reduction of chromatic aberrations to a minimum thanks to the two aspherical lenses are able to cancel or nearly the curvature of the lenses.
- 9 elements in 8 groups.
- Angle of View 50.7 °
- Minimum Focusing Distance 30cm.
- To 9-blade diaphragm.
- Maximum Aperture f/1.4
- Minimum aperture f/16
- Dimensions 74.2mm x 63.3mm
- Weight 435 g