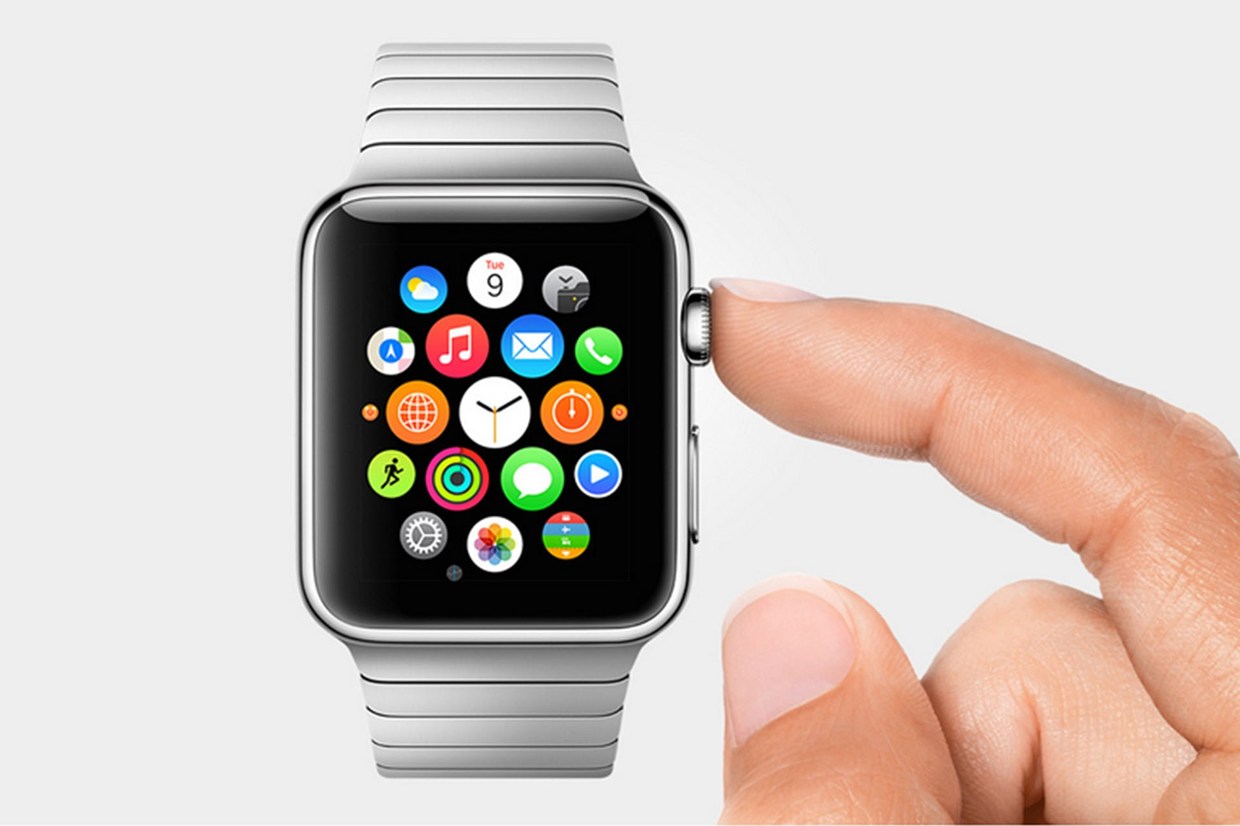 (Apple inc. images property)
- ITA -
Apple Watch vede finalmente la luce! Uscita a fine Aprile!
Il keynote del 9 marzo, ha confermato, ciò che in tutto il mondo si vociferava, l'uscita imminente di questo nuovo dispositivo.
Tim Cook ha confezionato, per i suoi nuovi e vecchi utenti, un'altro prodotto tecnologico all'avanguardia!
Le attese sono tante e le promesse ancora più ampie! Quello che si sa è che non passerà certamente inosservato un orologio il quale permetterà a tutti i possessori di iPhone di eseguire le stesse funzioni senza nemmeno toccare il telefono!
Navigazione, mail, messaggeria, telefonate, interazione con i social network e molto altro, al polso e con un semplice touch.
Lo schermo, completamente personalizzabile, così come il cinturino, permetterà di scrivere messaggi completamente tramite controllo vocale. Batteria utilizzibile fino a 18 ore consecutive e una infinità di app per tutti i gusti!
Permetterà, inoltre, a tutti gli sportivi e non, di controllare la propria attività fisica, direttamente tramite i sensori posti sulla cassa dell'orologio. rileveranno battito cardiaco, pressione e molto altro.
Sarà disponibile in due modelli 38mm e 42mm con prezzi non ancora definiti per il mercato europeo ma che partono da 549 dollari fino ad un massimo di 1000 dollari.
Un "gioiello", è proprio il caso di dirlo, che non aspetta altro che essere testato per poter realmente provare di cosa è capace.
- ENG -
Watch Apple finally sees the light! Output at the end of April!
The keynote of March 9, confirmed, what in the world it was rumored, the imminent release of this new device.


Tim Cook has put together for his new and old users, another cutting-edge technological product!


The expectations are many and promises even larger!
What is known is that it will not pass unnoticed a clock which will enable all iPhone owners to perform the same functions without even touching the phone!


Browsing, email, messaging, phone calls, interaction with social networks, and more, to the wrist and with a simple touch.


The screen, fully customizable, as well as the strap, allow you to write messages completely by voice control.
Battery utilizzibile up to 18 consecutive hours and a multitude of app for everyone!


Will also allow for all sports and not, to control their physical activity, either directly through sensors placed on the watch case.
detect heart rate, pressure and more.


It will be available in two models, 38mm and 42mm with prices yet to be defined for the European market but which start at $ 549 up to a maximum of $ 1,000.


A "jewel", it is appropriate to say, that is longing to be tested in order to really prove what he is capable.