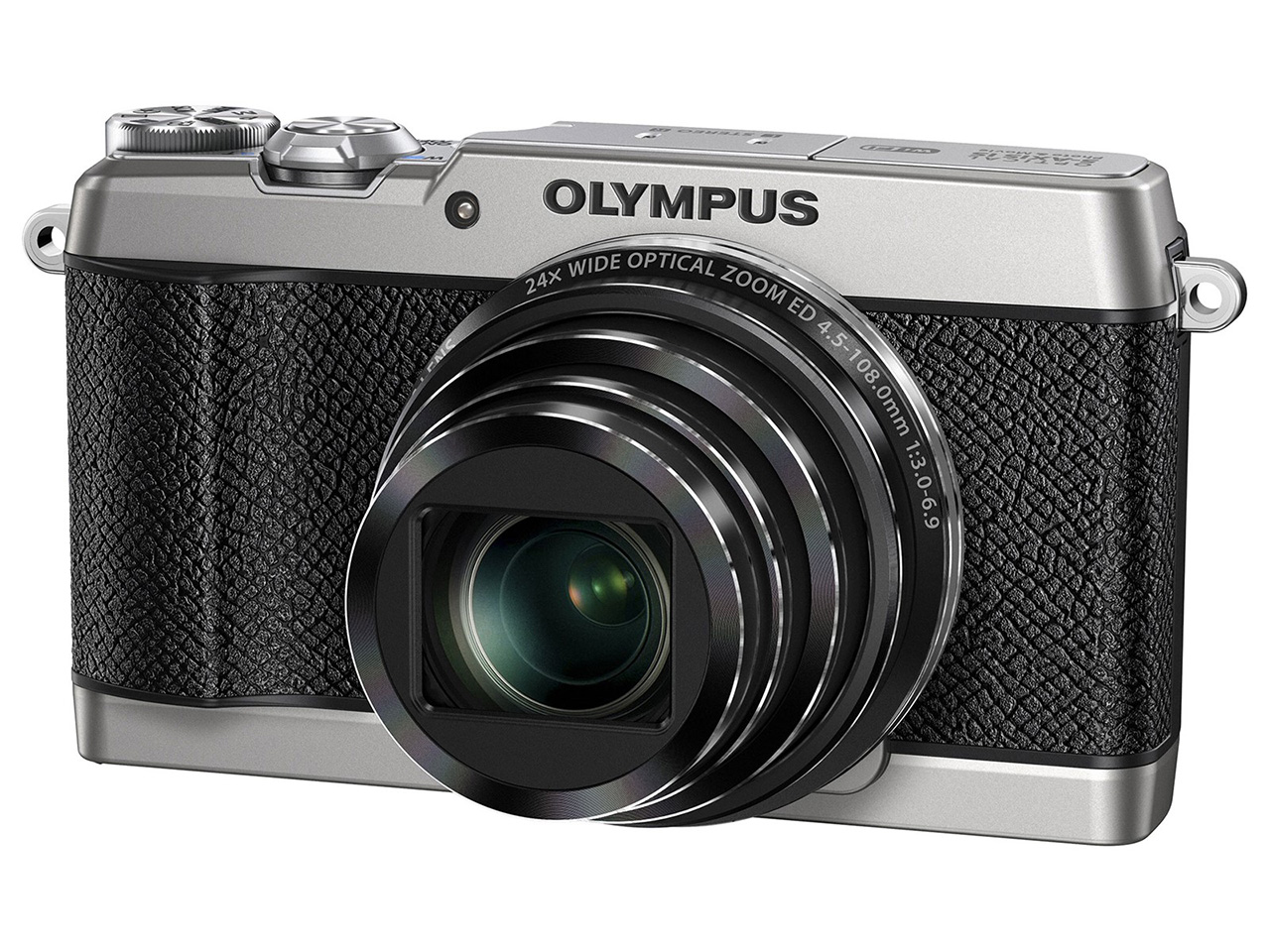 Olympus images property
- ITA -
Olympus ha annunciato la sua nuova compatta digitale, parliamo della Stylus SH-2.
La casa costruttrice promette un corpo macchina sottilissimo e un super zoom 24x estendibile fino a 48x con "Super Resolution Zoom".
A parte le caratteristiche di ultima generazione, che naturalmente ora elencheremo nel dettaglio, ciò che la casa giapponese garantisce, è una grande qualità per quanto riguarda riprese video e fotografie notturne, il tutto grazie ad una nuovissima modalità chiamata "Live composite". Essa pare garantire la giusta luminosità, per quanto riguarda cielo stellato e ad esempio luci cittadine.
Ecco, dunque, i dati più importanti d questa fotocamera:
- CMOS da 1/2,3" con 16 Mpx effettivi e filtro colori primari
- LCD da 7,6cm/3" con 460.000 punti e modalità touch screen
- Lunghezza focale 25 - 600mm
- 18 programmi di ripresa
- Messa a fuoco automatica TTL iESP a rilevamento del contrasto
- Modalità Super macro
- Sensibilità ISO da 125 fino a 6400
- 11,5 fps / 16 fotogrammi a risoluzione piena
- Memorie SD / SDHC / SDXC
- Batteria LI‑92B
- Dimensioni 108,8 x 63,2 x 42,4 mm
- Peso 271 gr
- ENG -
Olympus announced its new compact digital, we speak of the Stylus SH-2.
The manufacturer promises a camera body and a super thin 24x zoom extended up to 48x with "Super Resolution Zoom".


Apart from the features of the latest generation, which of course now we will list in detail, what the Japanese guarantees, is a great quality with regard to video footage and photographs night, all thanks to a brand new mode called "Live composite".
It seems to ensure the right brightness, as regards for example starry sky and city lights.


Here, then, the most important data of the camera:


- CMOS 1 / 2.3 "with 16 Mpx actual and primary color filter


- LCD 7.6cm / 3 "with 460,000 points and touch screen mode


- Focal Length 25 - 600mm


- 18 scene modes


- Auto Focus TTL contrast detection iESP


- Super macro mode


- ISO sensitivity from 125 up to 6400


- 11.5 fps / 16 fps at full resolution


- Memories SD / SDHC / SDXC


- Battery LI-92B


- Dimensions 108.8 x 63.2 x 42.4 mm



- Weight 271 gr