- ITA -
Al contrario di quanto si possa pensare, la Leica M2 è la diretta figlia della Leica M3.
Questo perchè a partire dal 1958 la casa tedesca decise di incorporare un nuovo mirino con ingrandimento 0.72 al contrario della sua precedente la quale possedeva un 0.91.
Questo dava la possibilità a tutti gli utenti di questa fotocamera di poter montare obiettivi da 35 mm ed avere una cornice nel mirino che partisse proprio da questa focale. Sulla M3 tutto ciò non era possibile, la prima inquadratura disponibile era un 50 mm anche se tutto ciò veniva ovviato dall'introduzione di un mirino esterno o dalla possibilità di considerare l'intera inquadratura possibile, avvicinando l'occhio al mirino, al di fuori della prima cornice.
Un pò complicato ma realmente possibile con un pò di pratica!
Questo poteva essere interpretato come un vantaggio ma la M2, pur mantenendo uno stile splendido ed una meccanica tutt'oggi irripetibile, al contrario della sua precedente versione differiva per alcuni aspetti come:
- Contatore degli scatti esterno azzerabile solo manualmente e non più al momento dell'estrazione del rullino.
- Assenza di una cornice per obiettivi da 135 mm
- Prezzo più economico rispetto alle altre, circa 155.000 lire (circa 4.000 euro di oggi)
- Dimensioni 138 x 77 x 33,5 millimetri
- Peso 580g
Ne furono prodotte 88.000 di cui 2.400 in finitura laccata nera.
Altre caratteristiche sono:
- Attacco Leica M
- Fuoco ed esposizione manuale
- Possibilità di autoscatto
- Cornici da 35 mm - 50 mm - 90 mm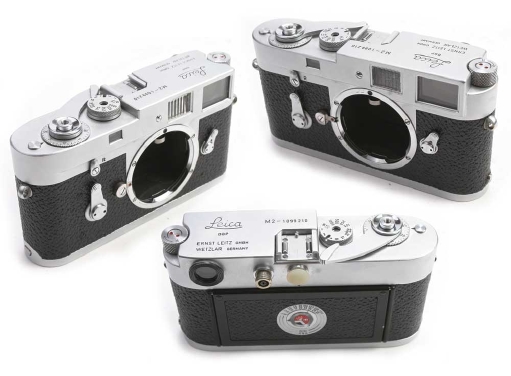 Links Leica M2
- Leica Wiki M2 (Serial numbers)


- ENG -
Contrary to what you might think, the Leica M2 is a direct daughter of the Leica M3. This is because since 1958 the German company decided to incorporate a new viewfinder magnification 0.72 in contrast to his earlier which had a 0.91.
This gave the opportunity to all users of this camera you can mount 35mm lenses and have a frame in the viewfinder that departed from this very focal. On the
M3
all this was not possible, the first shot was a 50 mm also available if everything was solved by the introduction of an external viewfinder or the chance to look at the whole picture possible, bringing the eye to the viewfinder, outside the first frame.
A bit complicated but it really possible with a little practice!
This could be interpreted as an advantage but the M2, while maintaining a splendid style and mechanics still unique, as opposed to its previous version differed in some respects as:
- Counter of the shots external reset only manually and no longer at the Time of film.
- Lack of a framework for objectives to be 135 mm
- Price cheaper than the others, about 155,000 lire (about € 4,000 today)
- Dimensions 138 x 77 x 33.5 mm
- Weight 580g
Were produced 88,000 of which 2,400 in black lacquer finish.
Other features are:
- Attack
Leica M
- Fire and manual exposure modes
- Ability to self-timer
- Frames from 35 mm - 50 mm - 90 mm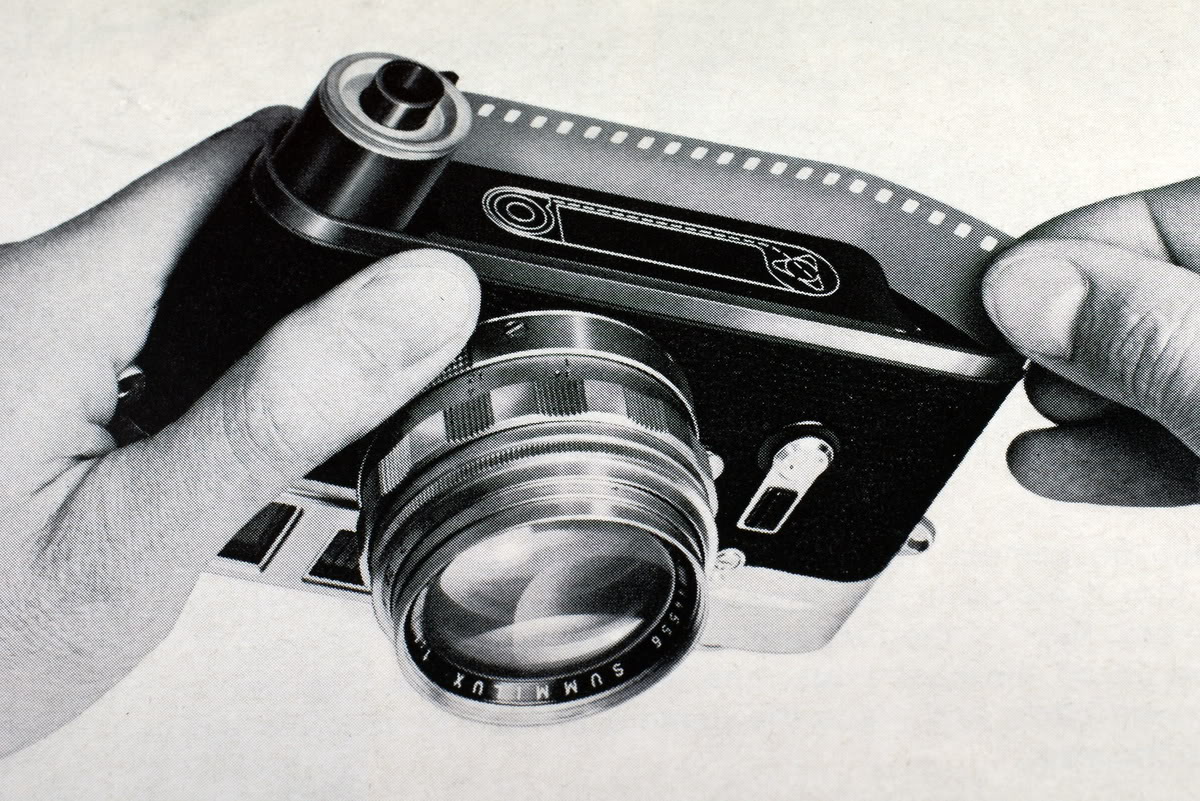 (Images proprety Leica cameras)
Links Leica M2
- Leica Wiki M2 (Serial numbers)