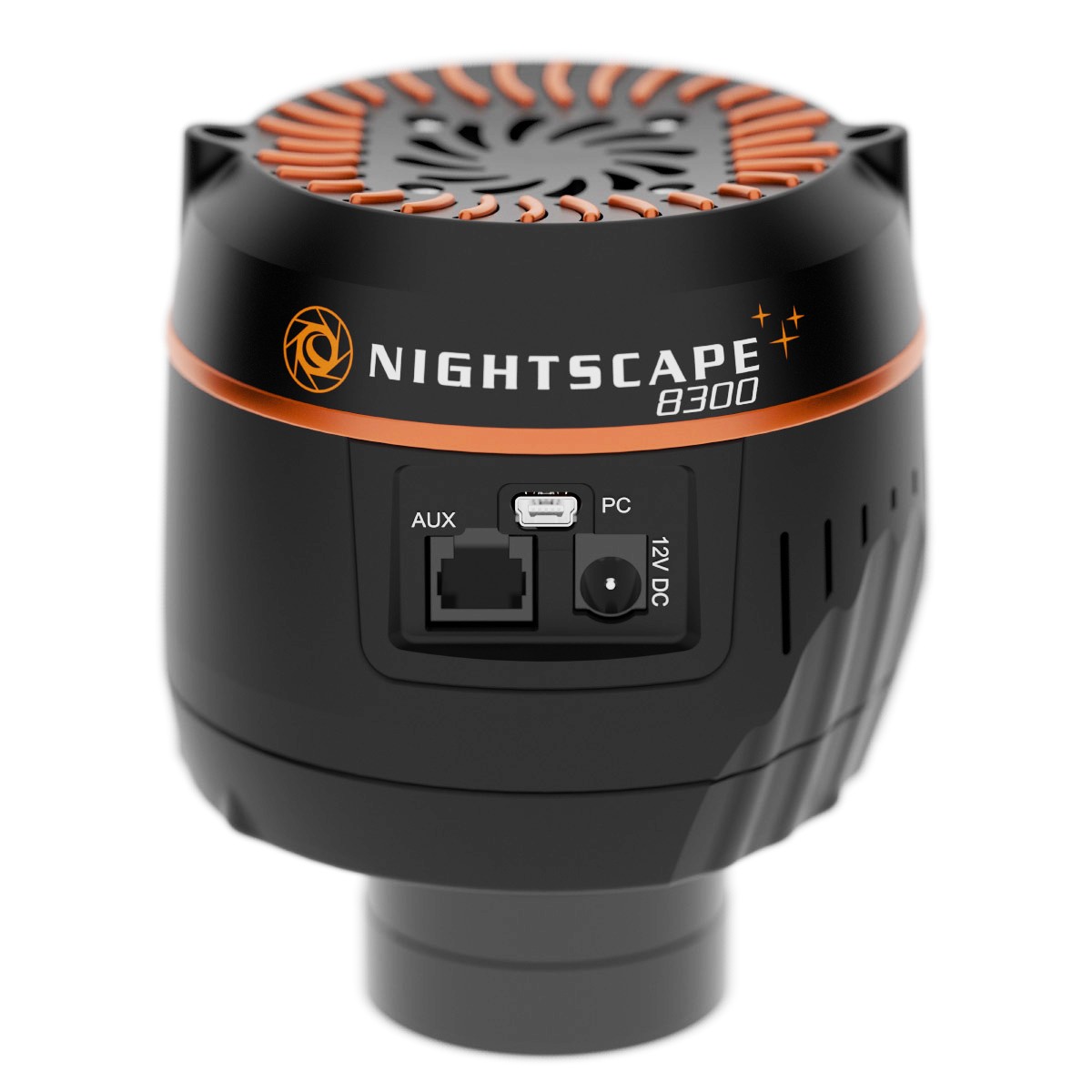 - ITA -
Celestron, noto marchio nel campo dell'astronomia mondiale e produttore di telescopi, montature e di ogni altro tipo di accessorio per l'osservazione celeste, ha annunciato un nuovo e particolare modo per eseguire scatti fotografici al nostro cielo notturno.
Parliamo della Nightscape 8300 CCD Camera, una nuova camera ccd in grado di eseguire riprese e fotografie di oggetti panetari e di cielo profondo.
Le sue caratteristiche principali sono:
- CCD Kodak da 8 Mpx
- Software Astro FX incluso nel pacchetto per la ripresa e l'elaborazione delle immagini
- Sistema di raffreddamento termoelettrico per ridurre il più possibile gli effetti dell'umidità e degli agenti atmosferici al fine di garantire una immagine il più possibile pulita e definita.
- Memoria interna SDRAM da 32 mb
- Progettato già con filtro IR-cut (infrarossi) e possibilità di riprendere al meglio le linee spettrali dell'idrogeno in Halpha.
- Possibilità di aggiungere filtri opzionali tramite filettatura
- Drivers inclusi


- ENG -
Celestron, well-known brand in the field of astronomy and global manufacturer of telescopes, frames and any other type of accessory for observing celestial, has announced a new and unique way to run photographs to our night sky.
We talk about the 8300 Nightscape CCD Camera, a new CCD camera capable of running and shooting photographs of objects panetari and deep sky.
Its main features are:
- 8 megapixel CCD from Kodak
- Astro Software FX included in the package for shooting and image processing
- System of thermoelectric cooling to minimize the effects of humidity and atmospheric agents in order to ensure an image as clean as possible and defined.
- Internal memory 32 MB SDRAM
- Designed already with IR cut filter (IR) and the best chance to catch the spectral lines of hydrogen in Halpha.
- Ability to add optional filters by thread
- Drivers included